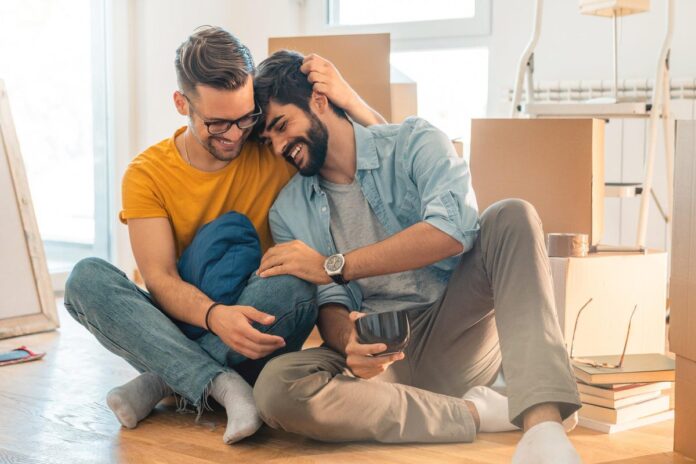 Once you're in a relationship with another guy and things get serious, you're going to come to a crossroads. That's right; you will have to decorate a house together. While you may quibble over whether you want a vintage or modern look, you would do well to keep to some of the current looks. Follow these pointers on creating an inviting and comfortable decorative look in your home.
Show who you are: how to express identity at home?
Your home is your sanctuary away from the world, so you need to express your personal identity within the confines of your house. Both you and your partner are entitled to create places in your home that make you feel connected to various elements of your culture. You can express yourself when decorating your own home using Aroundmen.com with its various tips, tricks, and articles about true gay culture. Using posters, paintings, decorative dishes, music CD collections, or other knick-knacks, you and your partner can create a comfortable aesthetic in any room. Just make sure you display everything neatly, so your prized belongings don't merely resemble clutter in the foyer.
Invest in new technology- build a smart home
Another way you can decorate your home is by investing in technology. What better way to set the mood in your home than by using a smart home app to turn on mood lighting and music when you arrive home with your date? Although it's not directly a decoration, the ability to change the scenery in your home at the touch of a button is nothing short of incredible.
Go minimal; light is important
A major design element of homes these days is light. Specifically, people have to redefine their relationship to light and how they use it in their homes. One way to do this is by having multiple light fixtures in the room, each with its own use. For example, you might have accent lighting that you keep on when you're in the bedroom and awake with your partner. You could also have "task lighting" to help you clean up the room and get ready for the day. A great way to increase the interplay of lighting and decorations in your home is by going minimal in some spaces. Leave as much open room as possible and watch as your rooms seem bigger and brighter compared with spaces crammed full of stuff.
Accessorize all your rooms
Accessories are a fantastic tool to use if you're trying to make a home feel lived in. While you don't want to clutter your home, you can use accessories in the form of throw pillows, paintings, lights, customized doormats, and vases with flowers to make your home look more appealing.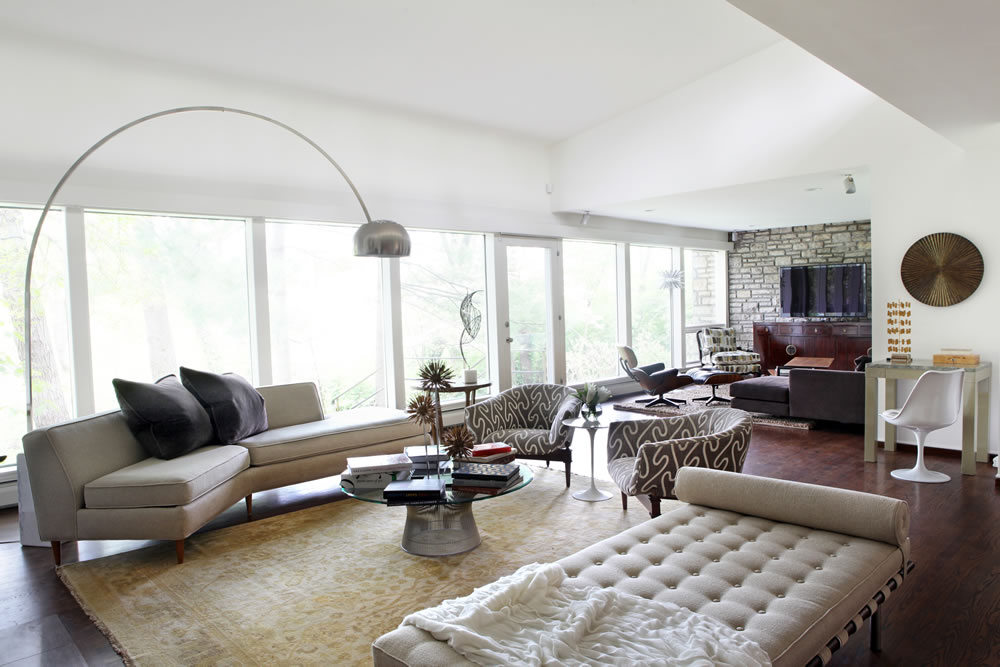 LGBT Interior Designers You Should Be Following on Instagram to decorate your gay couple home
If you need help coming up with some good designs for your home space, then the good idea is to take inspiration from LGBT designers on Instagram. Some of the best ones to follow currently include:
Maurice Harris;

Shavonda Gardner;

Jane Greenwood;

Sara Berks;

Mark and Anthony at Collectivedigs;

Tommy at MyBelonging.
These are a few of the most popular names in interior design these days, and they're all accessible on Instagram!
Figuring out how to decorate your home as a couple can be tough. You need to figure out how you can fit some elements of your personality in the home without overriding the big picture of the house. Start by focusing on the overall look you want, new or old, and then work your way room through room with your partner. You don't have to stick to one style throughout the home. Experiment, have fun, and see what others are doing that you like!