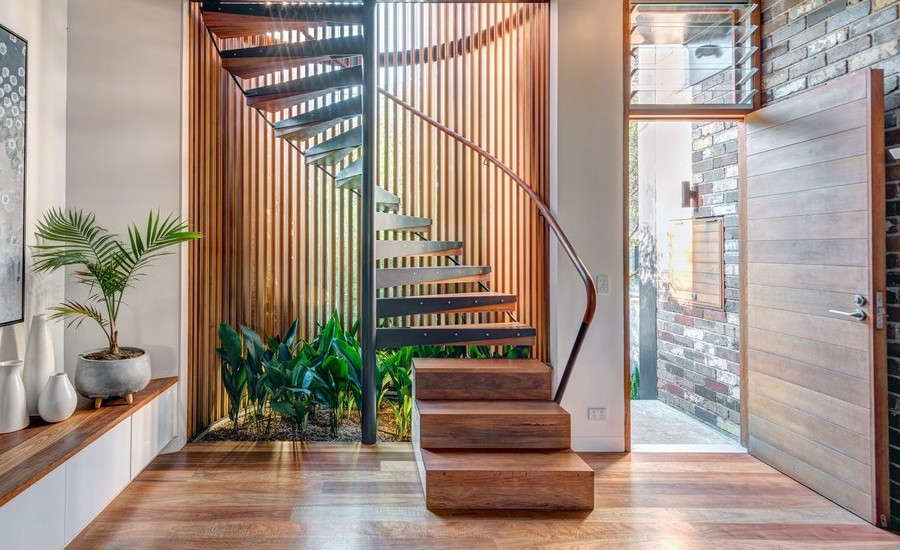 Home is where the heart is! So many things have to be taken into consideration while making the house a dream house. One of them is the staircase for sure. We welcome you to our latest collection of  "30 Wooden Spiral Staircase Design Ideas" checkout and get inspired!
We all know what a spiral means and it is definitely interesting and adds more value to a house as compared to the very commonly done the simple staircases. It is an ideal upgrade to a home that can be included to make the house look excellent and yes it does have numerous benefits. One of the biggest advantage is that wooden can last for years when treated right but don't let this conjure up images of stairs that resemble vintage bars.
If you want to make a statement with just about everything you do including your home decor then, a unique wooden spiral staircase is the perfect solution for you. Unique wooden spiral staircases can be made only in the finest quality of woods. You can choose which finish you want on your staircase so you can match up the color with your baseboards, cabinets, or other furniture in the house. Scroll down to our latest gallery and choose the best one for your house.
Wooden Spiral Staircase Design Ideas