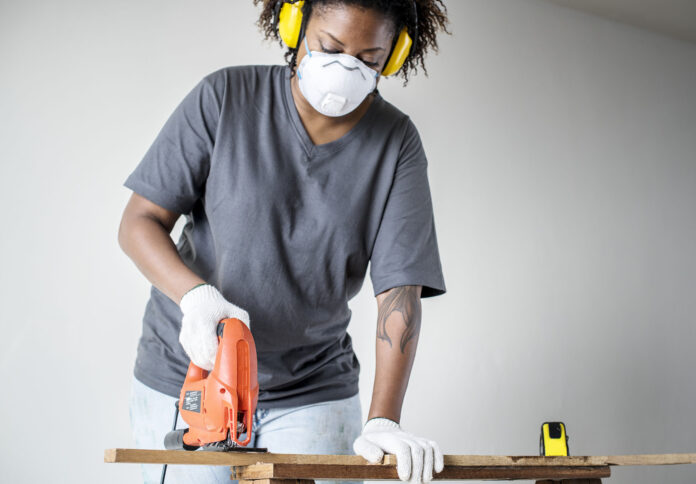 Every homeowner should have a selection of tools necessary to tackle repairs or basic home projects. Having a well-rounded collection of reliable, good-quality tools will ensure you're ready to handle any minor issues that might arise, whether it's a leaking faucet, loose cabinet hinges, or a photo frame to hang on the wall.
If you're planning to build up a collection of must-have tools, it may seem challenging. Whether you're starting from scratch or you want to upgrade your current toolbox, the variety of tool types, sizes, and prices can be overwhelming.
Luckily, you only need to purchase the essentials. Here are some of the tools every homeowner should invest in this 2021.
Cordless Drill
Among the vast selection of tools in the market, one of the tools worth investing in is a cordless drill. Most of these drills are battery-powered, which makes them highly portable. You can readily use one to drive screws through various materials, such as wood and concrete.
The versatility of a cordless drill makes it a must-have if you love to work on various projects around the house. You could go for a corded model if you find one that suits you, but it won't be able to provide the portability that its cordless counterpart can.
Tape Measure
In almost every project, a tool that allows you to take measurements is sure to come in handy. A tape measure is a must-have, whether you're determining the right height to hang a photo frame at or cutting materials down to the required size. It's best to get one that's at least 25 feet long, in case you need to measure large items or spaces.
With a tape measure, you can easily make accurate measurements and avoid making mistakes that could force you to spend more time and money on the project you're working on.
Angle Grinder
If you're looking for a versatile tool you can use for grinding, cutting, and polishing various types of materials, you may want to get an angle grinder. This is especially helpful if you're working on steel or tile, as it can cut through these materials with ease.
You can choose among models that operate on electricity, petrol, or compressed air.
Safety Box Cutter Or Utility Knife
A safety box cutter or utility knife is also an essential tool for homeowners. It's best to choose a retractable model for better versatility. When working on heavy-duty tasks, you can fully extend the blade, or you can retract it to a small point for opening boxes or doing any precision work.
If you're willing to pay a slightly higher price, you could get a model that has an ergonomic handle and a durable locking blade.
Multi-Bit Screwdriver
The wide selection of screw sizes and shapes nowadays can be overwhelming, and you may need more than one screwdriver for all these screw types. Although getting a complete set of screwdrivers might be a good option, a multi-bit model is usually good enough for handling most small tasks at home.
A multi-bit screwdriver has an interchangeable head that allows you to swap removable bits conveniently. In most models, the bits are all stored in the handle, so you can easily customize the driver to fit any screw you encounter.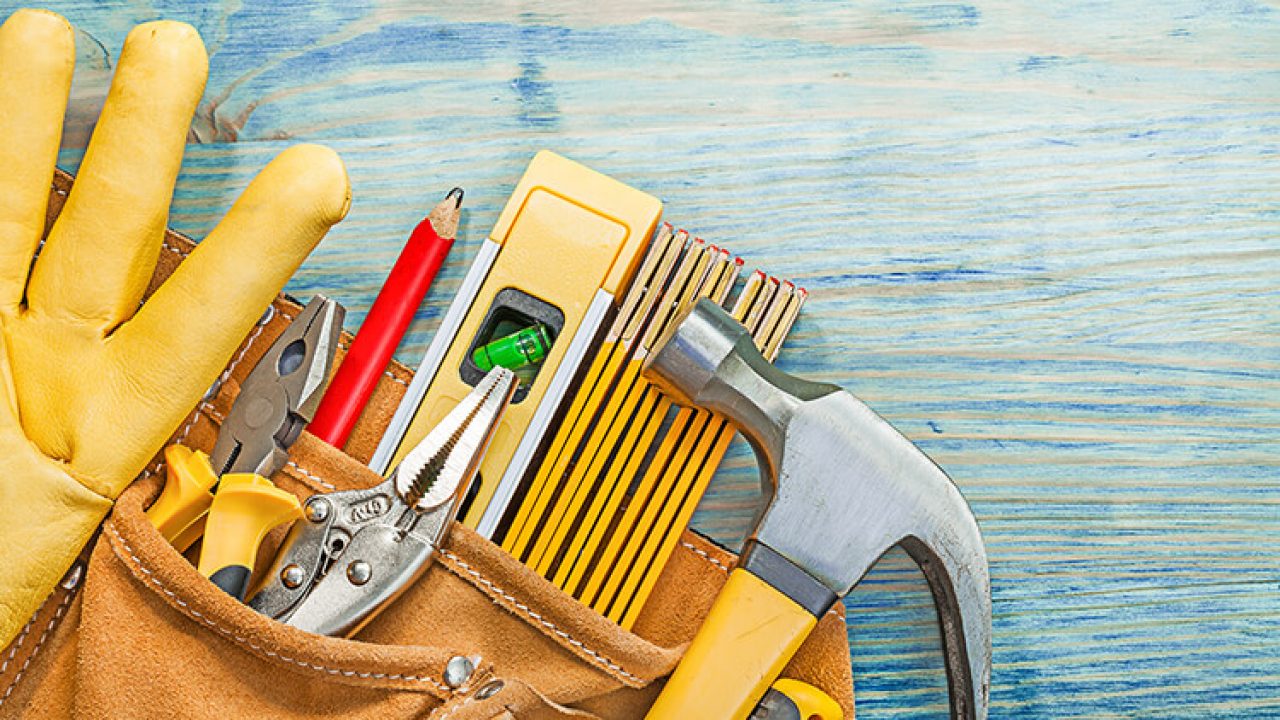 Air Compressor
An air compressor is a practical tool that you should have on hand. As its name implies, it produces compressed air, which you may need for various reasons. Some tools require compressed air to work, such as a nail gun or any pneumatic tool, and you never know when you might need to fill up a tire or a ball. In some cases, you can even use an air compressor to clean items.
Claw Hammer
If you don't already own one, this should be one of the first tools you purchase. A hammer is a basic tool that should be in every homeowner's toolbox. It's useful for heavy-duty tasks, such as driving nails into a surface or working on a small-scale demolition.
Nail Gun
A nail gun is a functional tool to have when working with nails. It's a power tool that works as an efficient replacement for a hammer in any project that requires nailing things together or nailing things down.
Most models require compressed air to work, but you can also find electric variants in the market these days. You can choose from various types of nail guns, depending on the size of the nails you're going to use.
Rotary Tool
If you love to work on small projects, you should invest in a good-quality rotary tool. It's useful and versatile, as it comes with a variety of attachments and accessories. You can use a rotary tool for carving bevels, sanding, etching, polishing, or shining metal surfaces.
Pipe Wrench
A pipe wrench is a practical tool to have in your collection if you want to be ready for any plumbing issues. It's one of the essential tools you need to hold a pipe and its fittings. Knowing how to use one properly is an essential skill and will make it a worthwhile investment.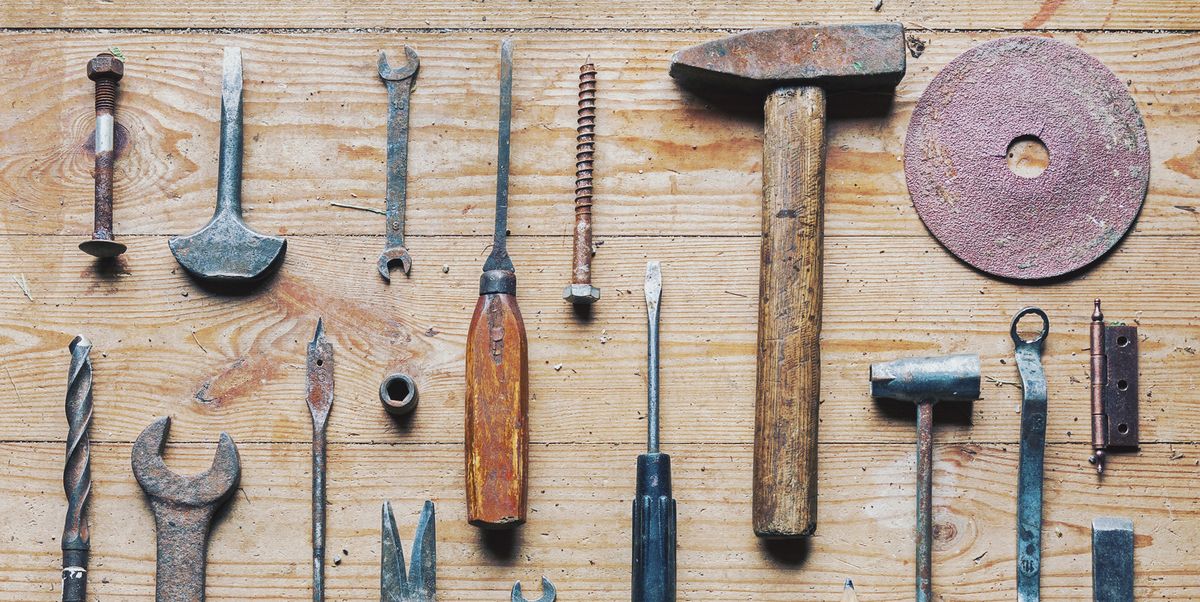 Hacksaw
When it comes to cutting tools, you need one that's slightly bigger than a utility knife. A hacksaw will undoubtedly come in handy when cutting plastic and metal pipes, threaded rods, tubing, wood, brackets, and bolts.
Set Of Pliers
Among the crucial tools to have in your toolbox, a set of pliers is another investment worth making. This will ensure that you have pliers of different sizes and types for any tasks to be done around the house.
Locking pliers is a multipurpose tool you can use for almost any general task requiring a firm grip. Channel-lock pliers, on the other hand, work best on large pipes and valves.
Multimeter
A multimeter is a convenient tool that can test voltage, which makes it necessary for electrical work. It's also capable of measuring current, resistance, and many more electrical properties.
Circular Saw
This is one of the most common power tools, and it will come in handy if you love to work on wood projects. The tool cuts through materials using a rounded blade that spins in a circular motion, making it highly efficient for making straight cuts and producing bevel cuts.
Most models of circular saws can cut through a variety of materials. Although it works best for wood, it can also be used to cut through metal, plastic, and masonry.
Putty Knife
A putty knife is a tool you can use to spread compound, scrape off paint or wallpaper, reglaze a window, and many more. Most models today have a nylon handle with a flexible blade.
Level
A level is a must-have tool if you want your projects to be straight and level. It's essential if you're hanging something on the wall or installing cabinets.
Conclusion
Having a collection of tools at home allows you to have peace of mind knowing you can readily tackle general issues, such as a leak or minor installations. Whether you're building your first toolkit or upgrading your current one, these tools will come in handy for repairs or renovation projects.